The KINDNESS Challenge
The KINDNESS Challenge
The Seven-day Online Journey with Tamar Brosh

Starting 10 October 2022

"Be kind whenever possible. It is always possible."
The 14Th Dalai Lama
The power of kindness is real. In fact, science shows the benefits of being kind are greater for the GIVER than the receiver. Thus, when you help others, you help yourself too.
Do you feel overwhelmed by negative thoughts and emotions?
Do you feel there is sometimes a distance between you and others?
Do you occasionally feel the world is grey, unfriendly and lonely?
In our stressful and busy lives, we accumulate unprocessed negativity. This negativity can be damaging to our health, relationships, careers and many other areas of life. If we don't choose to embrace a more positive and grateful outlook, we risk losing many precious and valuable things.
There are many ways to deal with the heavy burden of negative content. One of the best and most effective ways offered by Positive Psychology is the practice of KINDNESS.
Research shows there is a direct link between happiness and resilience in everyday life and acts of kindness. Kind people experience more happiness and have happier memories. Sometimes we need a simple and direct solution for boosting our positive energy, one that doesn't require too much time and effort.
CONSCIOUSLY PRACTICING KINDNESS IS A POWERFUL TOOL FOR PROMOTING WELLBEING AND HAPPINESS.
This seven-day journey is an invitation to become more mindful and aware of the levels of kindness in your life, and to practice actively being kind and observing kindness. For most of us kind acts are naturally woven through our day-to-day activities, but becoming more aware of this kindness and acting kindly even beyond our automatic behavior are the keys for happiness and wellbeing.
The journey begins on 10 October 2022.
What others say about Tamar
When my body stopped moving and my wish to experience the great life seemed to be lost in the thick fog of depression, Tamar helped me to heal. With the Expansion Method she conducted me through the valley of my fears and showed me how to step into a state full of inner power, clarity and even bliss. With her support I gained the ability to experience my true being, move again and restart living. Thank you Tamar for having been there for me with that much attention, knowledge and love.
Adrienn Vaszari
Scaled Framework Expert Agile Coach
I can honestly say that no one has helped me more in my healing journey than Tamar. She has guided me back to my true self and inner power. The transformation I have experienced under her guidance in the past 18 months is truly unbelievable. Tamar has provided me with the tools to take control of my health and career and to live life with divine purpose and authenticity.
Daniel Kreissel
CEO & Creative Director at Faust Ventures
All roads to inner peace and clarity will lead you to Tamar. You'll be truly grateful as she guides you to a sense of empowerment in your life in ways you could have never dreamt. Tamar will bring you a new perspective as to what you can achieve in both business and relationships. She is the embodiment of power, warmth and wisdom. Tamar's Diamond Club is a genuine gift to the world.
Mathias Baumeister
Co-Founder at 3HORIZONS GmbH
Tamar is a wonderfully intuitive coach grounded in her mastered skills of the Expansion Method. She masterfully accompanies me through my process of self-discovery and self-healing, fosters and helps to maintain progress while gleaning all sorts of professional and personal insights. I'm coming away from each coaching session with a renewed sense of self, energy and focus — propelling me forward and encouraging me to transform myself further. You can't ask for a better guide on your journey to find your true self.
Robert Franke
Vice President Drama at ZDF Studios GmbH
Seeing the progress after our one-year collaboration, I would definitely recommend Tamar for her holistic expertise, and very honest and empowering approach that will help you grow and grow. I always felt that my previous therapists were not looking deep enough or they were too soft or not to the point. I thought maybe it was me, not knowing how to explain or what to ask from our sessions. The time spent with Tamar showed me that I needed a different approach, honest, and sometimes one that would wake me up and force me to make radical changes – e.g. I moved to a new city I had never visited before after receiving a job offer – this was the best thing I have done for myself in the past years.
Cristina
Talent Acquisition
The greatest change I experienced as a result of our working together was letting go of trying to be 'cool' according to other people's points of view, and embracing a deeper level of authenticity and self-acceptance. I was able to release deep dependency and return to an inherent sense of freedom and self-ease. I was challenged to step out of limiting beliefs and gained a deep trust in the power of the expansion techniques, and I feel excited to be a certified transformational coach in the method and share this wonderful gift with others.
Rosalie Cramer-Klett
Founder of HIITU and Transformational Coach
I was experiencing a difficult time in my life and a low state of mind, when a friend gave me Tamar's contact details, together with a warm recommendation. I contacted Tamar and started a series of meetings. Tamar has been very pragmatic, understanding, professional, and was able to focus immediately and directly on the issues I've had, in a very clear way. Within a short period of time, we were able to dive deep and tackle some very complex challenges. The meetings were also very emotional for me. Tamar's most important trait, which I greatly appreciate, is that I felt that I was not just speaking and discussing my needs and difficulties with a healer or a therapist, but also with a friend, and for this I am very grateful.
Ynon Haramaty
Hightech Manager
I did the eight-week mentoring program with Tamar and already after two to three weeks I started to perceive the world differently, could understand myself and my difficulties better and was able to see things in a more clear way.
I came to Tamar with the challenge of being a mother, but also lacking inner power, being controlled by my emotions, feeling small and meaningless in a job context and other insecurities. Through the work with Tamar I've learnt to take responsibility for my emotions and my reactions. I have gained more inner power and have been able to get out of the cycle of victimhood and waiting for somebody to help me and save me.
Tamar helped me to become more realistic, to learn to adjust my expectations and to accept things as they are. My emotions stabilized and I feel more mature and present.
Anita Twarowska
Performer, Actress
What you will learn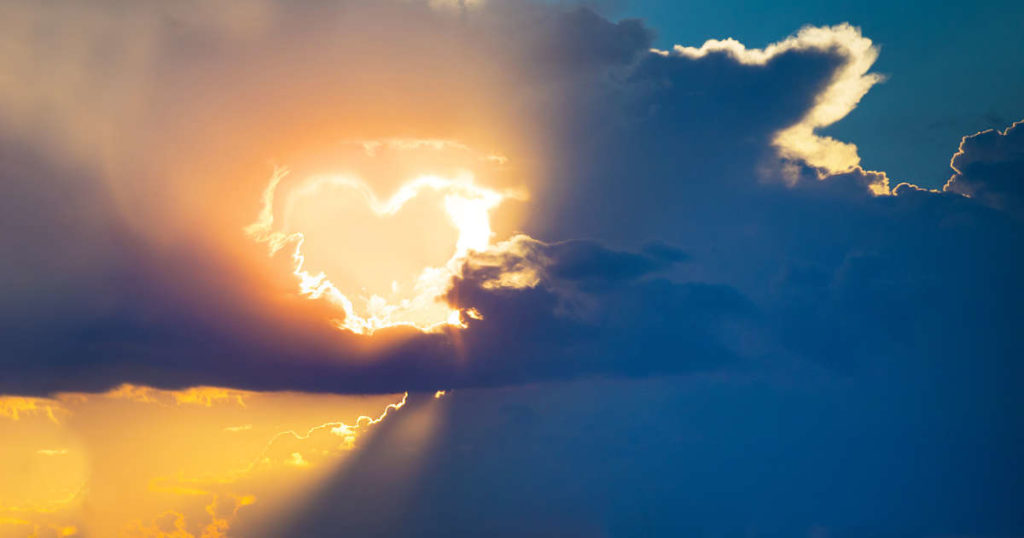 In this challenge you will discover:

The direct power of acts of kindness and the awareness of these acts.

That you can be creative and joyful when acting in kindness.

That kindness is an effective tool for releasing negative emotions in a positive way.

At the end of this journey, you will:
Boost your levels of happiness, wellbeing and connectedness with others and the world.

Feel less burdened by the negativity in your system.

Learn different ways to be kind toward yourself and others.

Get to know the Expansion Method
During the challenge you will learn a useful and transformative practice – the expansion of kindness. This practice can give you a deeper insight into the true, spiritual nature of kindness and help you access higher states of consciousness, creating good health for the body and mind, emotional balance and wonderful mental clarity.
The Expansion Method is one of the simplest and quickest ways to reach profound meditative states of consciousness. It was developed by Shai Tubali and ever since it has enabled thousands of people to enter states of expanded consciousness that previously had been unreachable to them.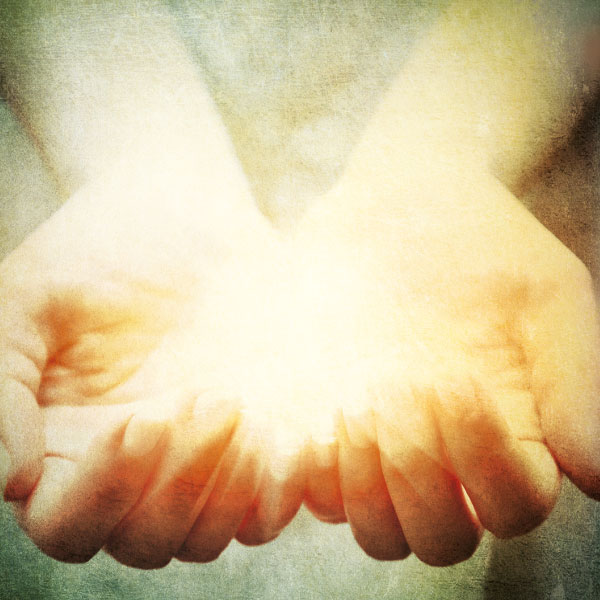 Would you like to join?
Date

The journey will begin on 10 October 2022. For the following seven days, a new module will be activated daily.
Daily Practices

Your time investment is 15–20 minutes per day.
This journey is about you

All lessons are designed to empower and encourage you to act more kindly and be aware of kindness during this week.
Flexibility

Daily online lessons, reminders and tips. You can participate from anywhere.
6 Months full Access

Get the challenge and access all content for six months for only €67 €27.
I want to participate
About the Challenge Leader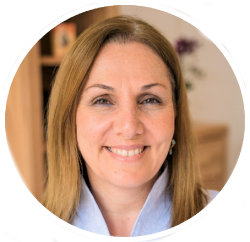 Tamar Brosh, M.A. is a Positive Psychology coach, certified practitioner, and head trainer in the Expansion method. She is an expert trauma healer and puts a great emphasis on spiritual development and self-empowerment. For the last 16 years, she has helped many people to break through obstacles and limiting patterns in her thriving clinics in Israel and Berlin. She is the founder of the Diamond Club – Trauma Healing for High Performers, a co-founder of EMP expansion method digital platform GmbH, and was formerly a lawyer in Israel. She has studied with Shai Tubali for the last twenty years and is an accomplished yogini.
I want to participate
The journey begins on 10 October 2022.
"Carry out a random act of kindness, with no expectation of reward, safe in the knowledge that one day someone might do the same for you."
Princess Diana.