Here I have tried to answer the most popularly asked questions.
If you have any other question that we've missed, you are more than welcome to contact me.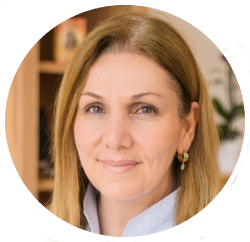 1. How is the Expansion process different from all other methods out there?
The principle of expansion is derived from solid grounds of theoretical and philosophical knowledge. It extends a comprehensive view of the human mind and consciousness, which is inspired by Yogic traditions and Western philosophy and psychology. Teachings of the psychology of chakras, the power psychology and the subtle anatomies serve as a source of great insight both for personal instructors and group leaders.
 It is based not on one technique, but rather on a great variety of techniques, each suiting a different need of your psyche.
One of its core principles is the creation of genuine self-authority. The truth is revealed through your own expanded state, and thus you can give yourself the answers to any of your concerns. Our role is only to provide you with the ideal platform for self-liberation.
​The expansion process includes integrating sublime insights into your daily life, and that is why our clients see substantial and actual change in their life from moment to moment.
The method can respond to your specific interests: from therapy to spiritual development, self-empowerment, creativity and decision-making.
The method seems to increase qualities such as meditative ability, clarity and creativity.
2. Could you describe the process in a trauma release session?
The session lasts about two hours. It begins with a conversation that usually takes half an hour. From this dialogue, Tamar guides you through the process. You will be asked to close your eyes while seated, and then you will be guided into the process (which does not include touch or 'healing'). After the session you will receive a transcription of everything you said, along with some recommended practices to do until your next meeting. Mostly, sessions are held every two weeks, although if there's a clear need, it's also possible to have a weekly meeting. The therapeutic process lasts about three months – though most clients extend it beyond the urgent therapeutic need precisely because of its effectiveness. This procedure is also available on Skype and has actually proved to be just as successful.
3. What is the difference between a mentoring program, a day retreat and a private session?
A private session is recommended to anyone who is interested in changing their deep-seated patterns, going into their unconscious and creating a profound therapeutic change in their psyche and life through mainly trauma healing. A day retreat is a more advanced process, since we get to work on 2 traumas and achieve deeper and more accelerated results. A mentoring program is a 3 months build-in process designed to work on the maturing of your emotional body or constructing your power center. These processes are effective and powerful and meant to transform your life in all dimensions.
4. I have experienced so many methods that promised a change. Can the Expansion show me anything new?
 If you've attended other therapies or transformational work, you are most welcome to try this method out and to hopefully see for yourself that 'there is always more.' Expansion is powerful because of its immediate and quick-acting impact. In the first trial you'll, mostly, contact new states of consciousness and inner freedom (results are according to each person's present abilities). Many experienced people told me they never encountered such deep states of meditation before. In the workshops you will go through a variety of techniques, so deeper experiences and insights may come at you from different angles. The level of one's totality and readiness also determine the degree of the expansion's life-changing impact.
5. How long does it take to see results from the expansion process?
 This method is designed for accelerated therapeutic processes, since it operates from a higher state of consciousness. However, we do not believe in magic therapies that dissolve all our problems at once. The human is a complex phenomenon. Hence, we are distinguished by methods of transformation, not by any promise of no-time resolve. We typically recommend ten to twelve sessions to reach profound insight and change, but sometimes it might take more. Though we have had great success in helping mental, emotional and psychosomatic problems, we do not pretend to heal any health problems or to replace medical care.
6. What happens if I don't see the results I was hoping for? Do I get my money back?
At the beginning of the process we set our goals clearly and measure the progress often. This check allows me to design and mold your personal process according to your advancement. Once you started the process, there are not refunds. For me details please check the cancellation policy.