[wpml_language_selector_footer]
Going Beyond Fear
A step-by-step guide to
releasing

past

traumas


and avoiding them in the future.
Thank You! – And Welcome!
you will learn:
Understand better the definition of trauma.
How trauma occur and what are the implication of such an event.
What you can do to release traumatic memories from your system.
How to avoid being traumatized in the future.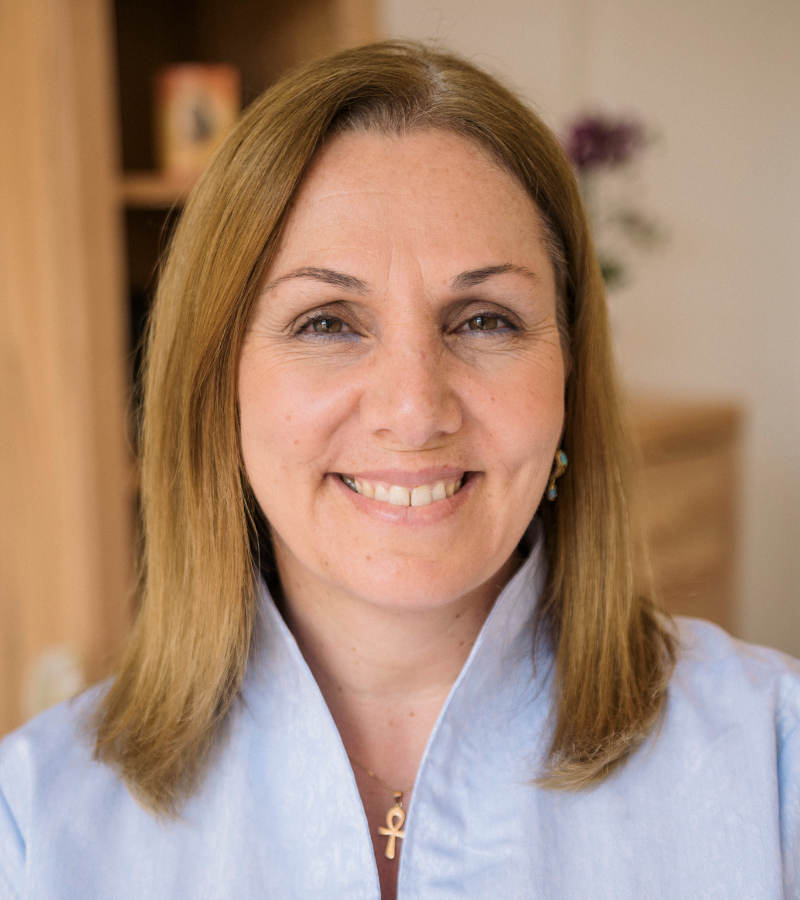 My name is Tamar Brosh and I am positive psychologist, coach and a trauma release expert. I have a master's degree in positive psychology and coaching and I am a certified and senior practitioner in the Expansion Method ©. In my work for the last 15 years, I specialize in leading trauma release processes, both conscious and unconscious and I have a vast experience and knowledge in therapeutic dynamics as well as empowering and transforming ones. I also have been practicing meditation and spiritual self-inquiry for the last 20 years and serve as a spiritual guide to many in my work.
I am very glad that you have chosen to download this short eBook and hope you will find it innovative and useful.
What others say about Tamar and her work
"Tamar is a very skilled therapist. She is very patient during the expansion sessions and I felt safe, working with her the whole past year. I came to her through severe lack of self-confidence, depression and anxiety. I had just left a psychiatric hospital and no therapies had really worked all my teenage and adolescent years. I thought I was a hopeless case until I came across the Expansion method and through that to Tamar. Within 2-month, tremendous changes happened in my emotional and mental body, I felt more able to make plans, to be alone, to build my life. I felt love for the very first time in years and I managed to stay centered (with Tamar's help), even during a difficult break up recently. Right now, I feel strong enough to face some further challenges alone, which would have never been the case before I met her. She really knows how to prepare you to be strong enough for yourself and to build trust in your abilities to manage life. I am beyond grateful for all her wisdom, support and love she gave me and many others will benefit from her knowledge.
What would have taken me probably a lifetime with "normal" therapies, took me 10 months with Tamar. And even in these ten months, I experience so much joy and light, it felt so different from what I was used to in classic psychotherapy. You look at trauma and instantly heal the wound, and don't just rip it open by talking about it. Thank you, Tamar, for everything. "
"After two years of intense work with Tamar, I can say that the person I wanted to be is finally here. I am not perfect and I can still lose my temper from time to time but I can manifest and express everything I longed for and wished for. I feel so high. All those sessions completely paid off because the more developed version of myself, the one I used to meet time and time again in the expanded states during the meeting with Tamar is now stable and present. I feel proud of myself like never before. I went through complex challenges and was able to handle it all so well.
I understand myself and my path much better and I don't look for confirmations outside anymore. I see the people around me and how they behave and I can reach them and create together with them everything I need. I came to Tamar broken, weak and longing for a child, exhausted after failing to get pregnant and feeling as if I had lost any control over my life and Tamar gave me back the power and the ability to control from a calmer state of mind. I feel I should be Tamar's "poster client" because I am a real success and the direct proof of her abilities as a therapist. Thank you, Tamar, from the bottom of my heart."